Is eyebrow makeup difficult for you?🙅‍♀
Are you still complain the thiner eyebrows?🙅‍♀That's because you didn't find a eyebrow pencil that suits you,our eyebrow pen is your best choice to charming.💅
✅Long-Lasting
✅WaterProof
✅Natural Looking
The 4 Points Eyebrown Pen is you must have,which was developed to help you create flawless and natural looking eyebrows.
Our specially designed four tip pen creates strokes that naturally come together to form a beautiful eyebrow that perfectly frames your face for any makeup look.
Your eyebrows will look fuller, more polished and defined. 
It's so easy to apply.
making it perfect for beginners and professionals alike. The eyebrow pen evenly glides providing beautiful color that lasts all day. 
💗 No smudging
💗 No fading
💗Easy to remove
💗 Waterproof
💗 Long Lasting
💗Natural Looking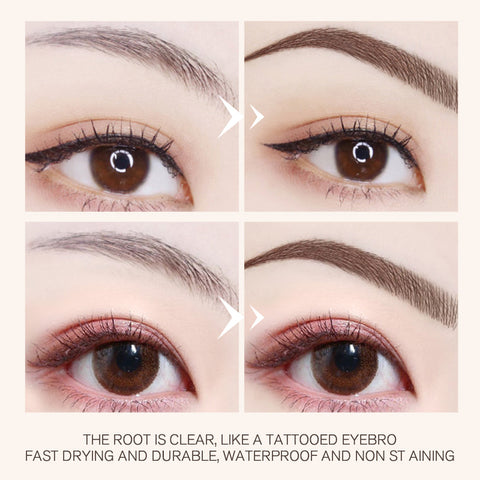 Prompt:
When using eyebrow, Answer to be in facial dry or do not use any to protect skin to taste and when making up powdery bottom to use.
If there is oil on the surface, It will easily block the air outlet and cause the water to be not smooth.
Therefore, It will be more lasting if it is directly painted on the skin of the eyebrows.
Color: Black.
Ingredients: Water / Propylene Glycol.
Type: Four pointed.
💙TIPS 1:

This eyebrow pencil can be removed with makeup remover oil, without worrying about the wrong painting.
30 DAY MONEY BACK GUARANTEE
It's amazing the amount of pride and care they put behind making the customer #1 and taking great care of people.

With every purchase, you get a 30 day money back guarantee, so can try and use the hearing aids for more than a month before you decide if you're going to keep them.