Introducing our high-quality Outdoor Solar Lights, the perfect solution to add light and security to your outdoor space without adding to your energy bill. These solar-powered lights are designed to be highly efficient, reliable, and easy to use.
With a sleek and modern design, these lights are perfect for any outdoor space, including gardens, patios, decks, and pathways. The built-in solar panels collect energy from the sun during the day, storing it in rechargeable batteries that power the lights at night. The lights automatically turn on at dusk and turn off at dawn, providing hassle-free operation and peace of mind.
Our Outdoor Solar Lights are also highly durable and weather-resistant, ensuring they will last for years to come. They are made with high-quality materials, including corrosion-resistant stainless steel and waterproof plastic, making them ideal for use in any weather condition.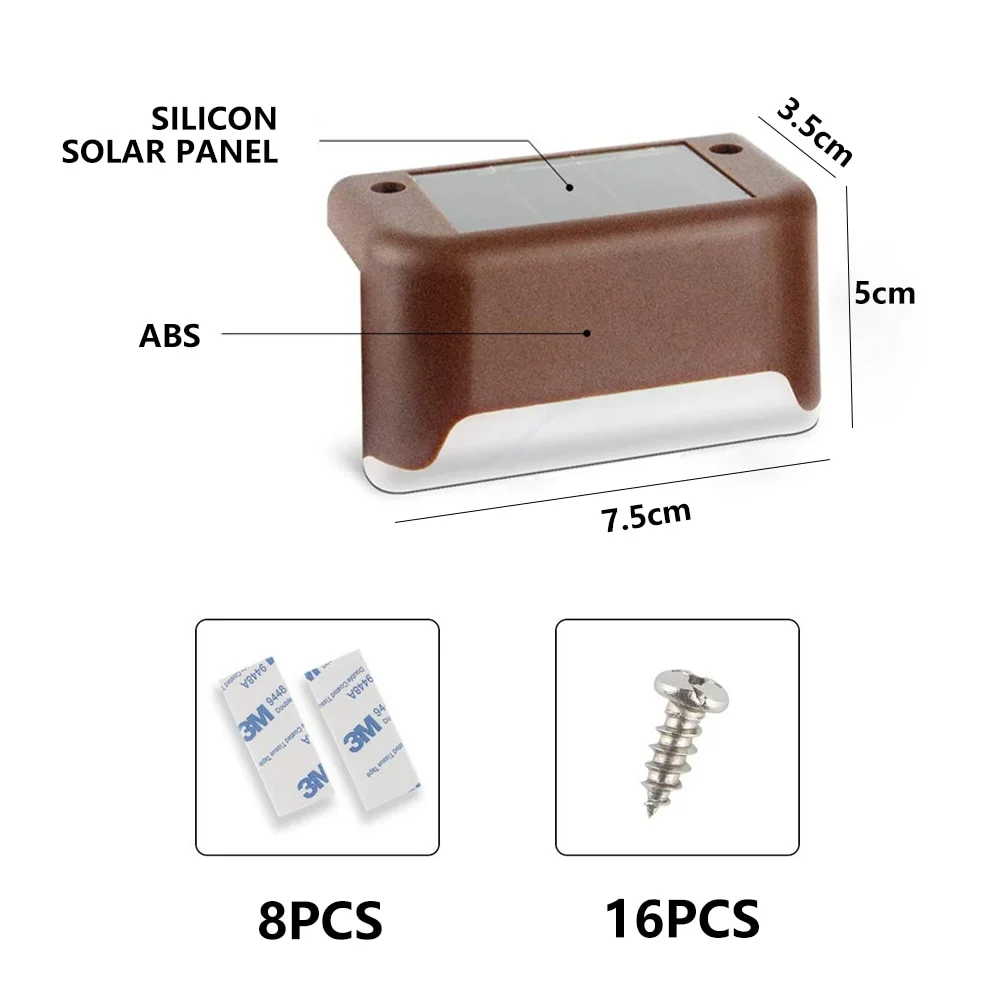 In addition to their functional benefits, these solar lights are also an eco-friendly choice, as they do not require electricity from the grid. 
Overall, our Outdoor Solar Lights are an excellent choice for anyone looking to add light and security to their outdoor space in a stylish, efficient, and environmentally friendly way.
Packing Lists:
8 Pcs x Solar Deck Light
How to order :
All that you have to do is to pass your order and we will bring the products to your address. The payment is made after you receive your order.
The shipping is free !
30-Day Money-back Guarantee
It's amazing the amount of pride and care they put behind making the customer #1 and taking great care of people.
With every purchase, you get a 30 days money-back guarantee, so can try and use our products for more than a month before you decide if you're going to keep them.